Exporters of fine Italian wines
About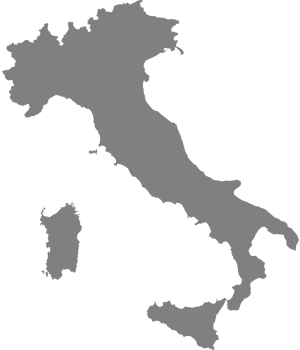 W
e are exporters of Italian wines accessible at a range of price points. All our wines, even those priced more competitively, are of excellent quality representing outstanding value for money to the purchaser.
We do not sell at retail level, but sell to wholesalers worldwide Business to Business (B2B).
You can examine some of our products on this website, which are a selection of our popular wine exports. Nonetheless, this list is not exhaustive, and we invite you to contact us if there is a particular wine you wish to purchase.
We have contacts all throughout the Italian territory and access to numerous vineyards and producers of wine at every level of quality, including wines which achieve the highest level of protection  (DOCG / DOC / DOP)  to those lower down the scale (IGP). We can also source cheaper wines that do not qualify for an official designation but are sold simply as 'wine'. Nonetheless, these wines are still excellent table wines ideal for everyday consumption.
Our Wines
SOAVE
Soave is one of the most famous and accessible Italian wines. Having a DOC appellation granted in 1968, the Soave region encompasses hillside vineyards east of Verona, in the Veneto region in northeastern Italy. Made out of Garganega grapes, it is a dry, crispy and fruity white wine.
Valpolicella
Valpolicella is another viticultural area in the province of Verona, northeastern Italy. East of Lake Garda the red wine of Valpolicella is made out of three types of grapes, the Corvina Veronese, Rondinella and Molinara. Classic Valpolicella is ruby red in colour with red fruit aromas.
Brunello di Montalcino
Brunello di Montalcino is a Tuscan DOCG wine produced in the vineyards surrounding the town of Montalcino, situated 80 km away from Florence. Brunello is made out of Sangiovese grapes, with aromas of blackberry, black cherry, black raspberry, chocolate, leather and violets.
Barbera D'Alba
This is traditionally a quality table wine, although today it has garnered a reputation which has elevated it from the humble label of a table wine. A Piedmontese wine, from the north-west of Italy, it is ruby red as a young wine and a darker, brick red once it matures.
Prosecco
Prosecco is often compared to the French champagne. In reality, the Italian counterpart of champagne is not Prosecco, but Franciacorta. Although both are bubbly ("spumante"), prosecco is simply a cheaper sparkling wine, ideal for your Spritz!
Franciacorta
The Italian counterpart to Champagne, like its French cousin it achieves its bubbles by means of the 'traditional method' (Method Champenoise). Prosecco achieves its bubbles via the quicker Charmat-Martinotti method. Both are delicious!
The above are just an example of the wines we can source for you. We can provide a wide variety of wines from all over the Italian territory, such as Lambrusco from Emilia Romagna, Verdicchio from Marche, Greco di Tufo from Campania, Nero d'Avola and Zibibbo from Sicily.
Contact
If you are an importer of food and beverages, a hotel, a restaurant or other similar wholesale establishment please contact us for more information and a quote. We export worldwide.